Username:
Blackdragon101
Wolf Name:
Gizmo
Wolf Age
: 5 human years
Wolf Gender:
Male
Powers:
Nightmare Demon a type of wolf that can fly with the wings of a dragon and turn into a dragon or wyvern.
Nightmare demon Powers:
Infect: Turn other wolves into there own.Powder Wings: Amit Posion, Sleep and Suacidal dust from there wings. (last dust as last resort).Fire: In dragon they can breath fire up to over 80,000 degreaseWind Wing: Summon Tornaidoes and HurricainsDark Flame: Summoning of Imps and Shadow Pheonixes.Last Resort: Regererating themselves.Dream Eater: The Entering of a dream and replacing it with a nightmare.Illusion Caster: The power to create Illusions.Shadow Sneaker: The ability to move inside the shadows.Mind Whipe: The ability to earase the memmories of other wolves.Mind Minipulation: The ability to control the aposing wolf's mind..Fear Wave: A cold bone chilling wave that tricks the mind into seeing everything as nightmare.Death Hand: The ability to litteraly rip the heart out of another creature. (last resort)Dragon ability-Sturdy: The ability to withstand hard blow attacks.Soul Release: To force a person's sould to exit there body.Confision Chaff(two against one battle): The ability to trick to apposing foes to attack eachother.Energy Drain: To suck the life out of another being.
Fur Color:
Gizmo has a redish brown colour for his main fur with a little grey. He has a almost cream underbelly.
Eye Color:
Grassy Green
Personality:
Gizmo is a generaly kind wolf, He is smart but does not show it often and usually shows innocence in his nature. He can get annoyed by others but doesn't that often.
History:
Gizmo was born to wolf pack that was soon chased and or killed off by hunters. Later on in his youth he was taken in by a coyote pack and nursed until an age where he started showing wolf like features. The coyotes got scared off by him. He now wonders the plains looking for a pack that would soot him.
Pictures: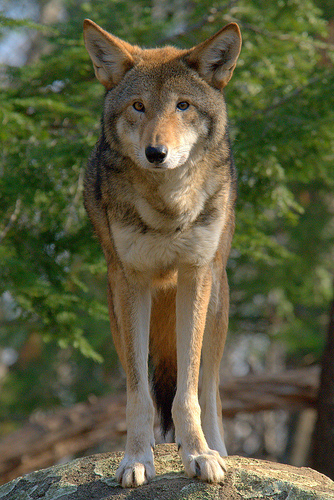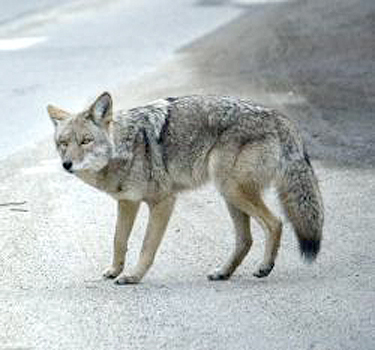 Dragon form: